SAAS instance FAQ
Security
Q: Are my documents encrypted at rest ?
Yes, all customer PDF documents are stored on disk AES encrypted.


Q: Is the connection to bulksign.com secure ?
Yes :
unencrypted connections are NOT supported (no HTTP, you will be redirected automatically to HTTPS)

we only support TLS 1.3 and 1.2 with PFS as the preferred ciphers. Currently older ciphers are still supported for a limited time to accommodate customers which cannot yet use the PDF cipher suites.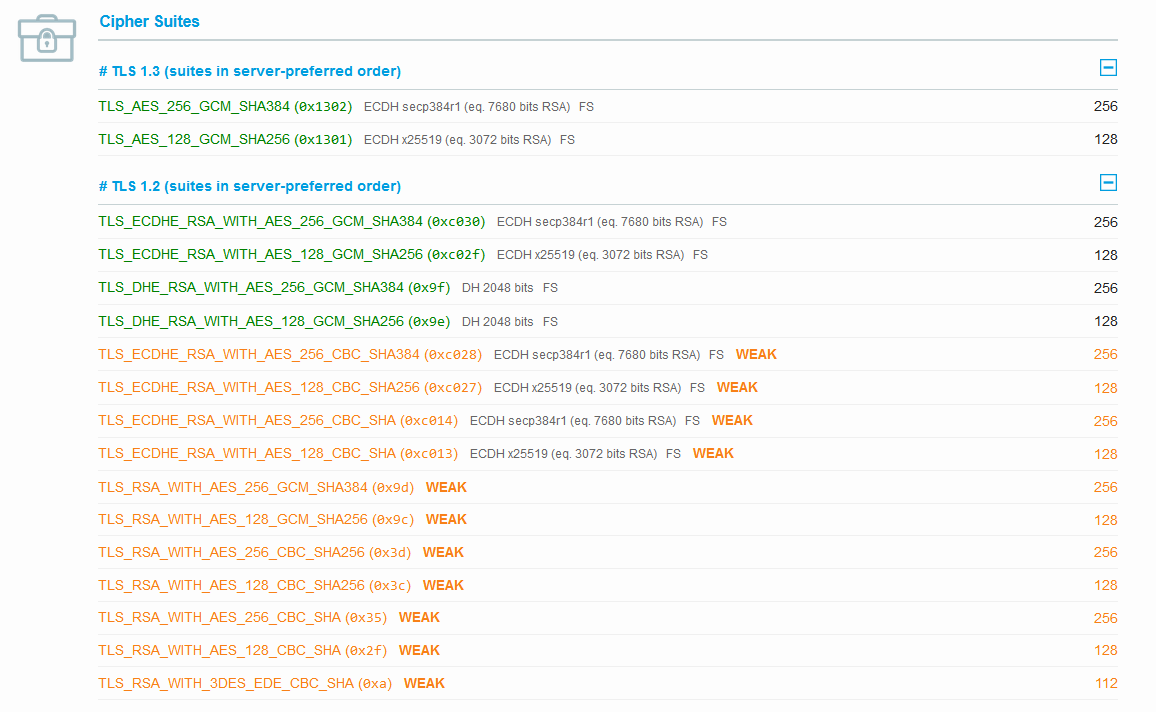 - this can be validated directly by running the SSLlabs validator.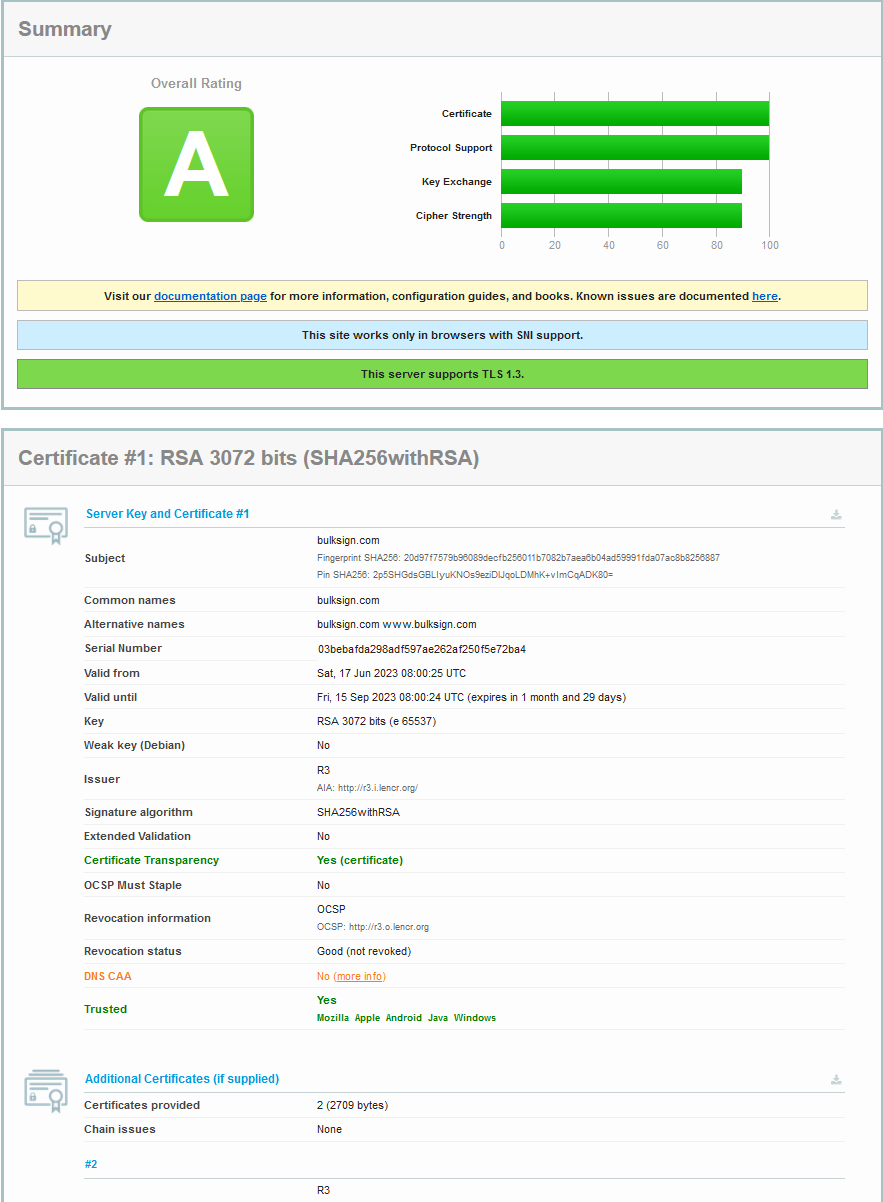 Q: Which service is being used to send the mails ? What is their GDPR policy ?
We are using Mailjet, please see here their GDPR policy


Licensing
Q: What happens if my license expires ?
The account will be switched to a "FREE" license and document retention will be enabled. After this, you'll have 15 days to download all the completed envelopes documents before they are deleted.